Our company is located in the modern city of Rotterdam, Europe's largest Port. This allows us to facilitate our worldwide clients with fast and efficient delivery of our products.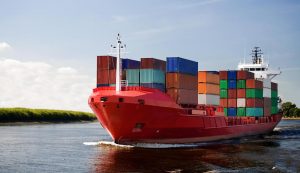 Our company has a clear mission and vision, and has set high values for our business dealings.
All our products are well handled by professionally trained staff and according to IKB, VWA and KDS3 systems.
Our Mission is to deliver safe meat products of good quality, while we maintain a strong relationship with our partner and clients.
Our Vision is to build a strong, lasting name for our company and contribute to the global trade of the meat market.
We Value each and every client as our biggest asset and strive to provide them with products to suit their specific needs. We ensure our clients' peace of mind when it comes to each order.
According to Our Growth Strategy, we offer satisfactory prices which meet the client's needs. JJ Foods International will never sacrifice quality for quantity. Although we have the capacity to handle more orders than required, our main focus is to service our loyal customer base with consistently good service and products. Our business growth will be accomplished through positive testimonies and word of mouth referral.
Our Business Mentality is to be proud to provide for a loyal customer base which exists because of long standing relationships, built on trust and respect. Our competative edge is created by products of outstanding quality and affordable prices. We are professional and ethical in all of our business dealings.
We work hard to ensure all our clients receive the best quality product from us. This is part of our commitment to our clients.